Twenty-five years ago today, Doug Williams led the Washington Redskins to 35 second quarter points in a 42-10 beatdown of the Denver Broncos. Williams did it on a bad knee, the day after dental surgery and after starting only a handful of games that season 5 years removed from being a regular NFL starting quarterback.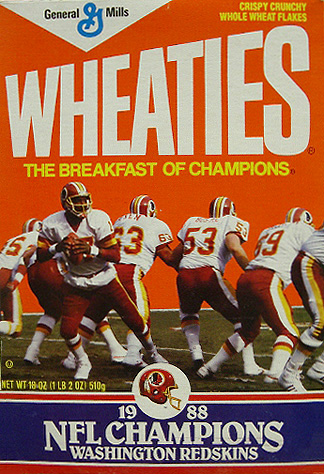 The game was historical and ironic at the same time. The Redskins, having been last to integrate, were the first team to start a Super Bowl with a black quarterback. Williams was MVP.
Williams Delivers a Super Bowl Triumph – The Post
One Super Show!…and The Rout Was On – Sports Illustrated
Williams would go 3-0 in the playoffs that year, but only 5-9 as a regular season starter over several seasons in D.C. He also won twice in relief of Jay Schroeder, a QB nobody liked. Health problems, including an emergency appendectomy the next season and a ascending Mark Rypien brought Williams' career to close. Rick Tandler has a good column on the Williams legacy on CSN Washington. For a brief period, Williams was huge in the nation's capital.
The ABC telecast
America's Game 1987 Washington Redskins