The Washington Metropolitan Area Transit Authority is commemorating the 2019 World Series Champion Washington Nationals with limited edition SmarTrip cards.

The cards show the team celebrating on the field with the World Series trophy. Like standard SmarTrip cards, they $10 with $8 of value included.
The cards are only available online.

Relations between the Nats and WMATA have been tense over the years, but this postseason, the transit agency went all-in on the Nats as well as the WNBA champion Mystics. Their commemorative card will be available in spring.


These are not the first special edition Nats cards the agency has issued.

My daily card is this recent, all red beauty, acquired:
David Heyman @dcborn61 shared with me a couple of photos of other Nats SmarTrip cards in a previous post: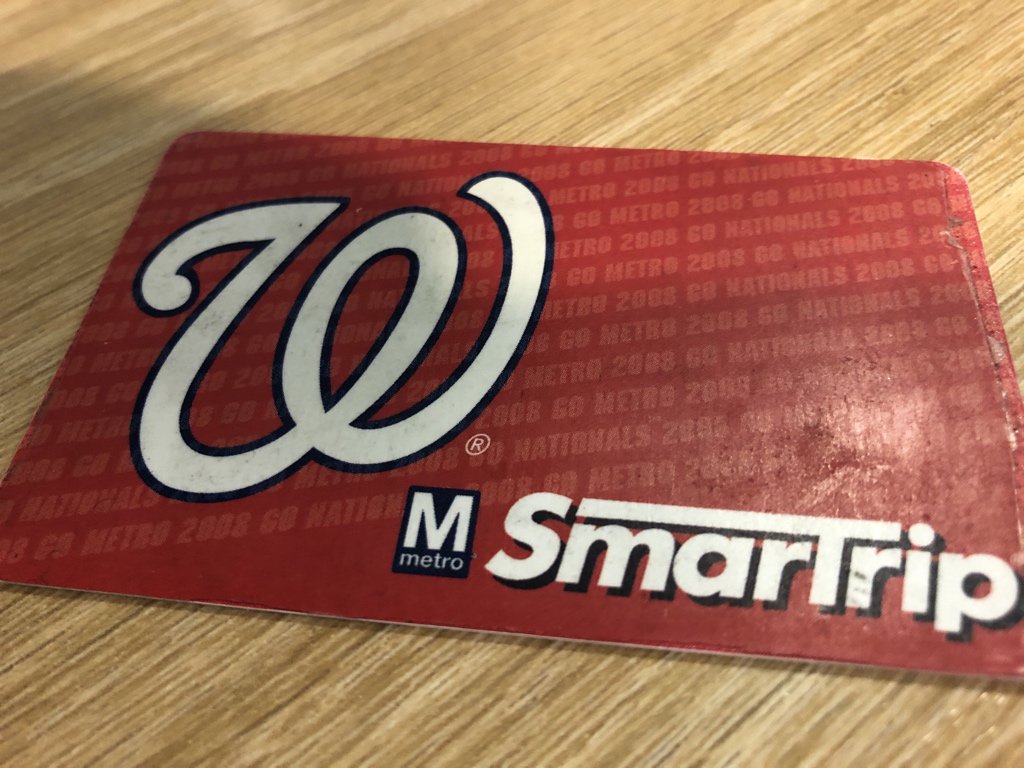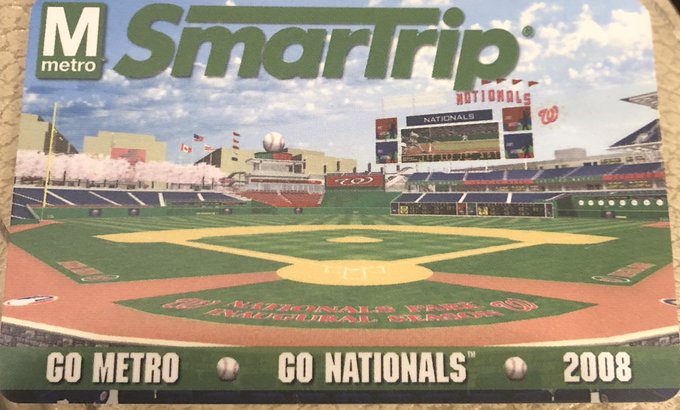 In 2018, WMATA celebrated the Washington Capitals Stanley Cup championship with SmarTrip cards as well and I'm still annoyed I didn't snap a few up.
I'm not missing this opportunity — I have already bought some Nats cards. Going to make some great stocking-stuffers!