PHILADELPHIA — Some thoughts on the Southeastern Pennsylvania Transportation Authority and Port Authority Transit Corporation fixed rail from the perspective of a Washington Metropolitan Area Transit Authority user.
SEPTA Key Card
In my initial research, I learned that the SmarTrip equivalent is called SEPTA Key. It's rechargable card that is NOT available at all SEPTA entry points. In particular, it's not available at the station I choose to get my journey started Eastwick.
SEPTA Key is available at many subway stations and some of the bigger train stations. I picked mine up at a ShopRite in Eddystone, which required kind of a circuitous journey from Interstate 95.
Upon registration, $4.95 of the initial fee is credited to SEPTA service.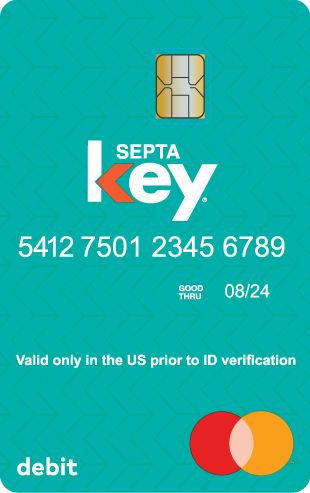 SEPTA Regional Rail
My first ride was the Airport Line from Eastwick. I specifically planned going into Center City from here for a few reasons.
It's a straight-shot – only one stop until 30th Street Station, the main rail hub.
There is FREE on-street parking adjacent to the station on Mario Lanza Blvd.
On weekdays, the Airport line runs every thirty minutes and hourly on weekends. That's not a great headway for serving an international airport. Riding in, I understood why – it's a single-track in parts. Closer to Center City, it merges with Wawa line (which is part advertisement, part location name of the station terminus).
While the frequency leaves something to be desired, the actual ride is pretty good. An overhead catenary wire powers the train which rolls out smoothly.
The platform at Eastwick is also at ground level, so it's some big steps to get on and off the train. It's a bit hard on a bicycle, but I managed.
If I'm going into Center City for a daytrip, I will take the Airport line again though. It takes out so much hassle of driving in.
30th Street Station
Prior to this trip, I had only been in 30th Street Station once – to transfer buses on the way back from Thanksgiving to Penn State Hazleton once.
It's a beautiful station, high ceilings, clean walls, occasional bas relief and benches. Take that other Northeast Corridor stations.
Signage is adequate, the station is clean and seems to be doing better than say, Union Station DC. It's probably busier since Philly has so many commuter railroads. It's not right in downtown, but it's close enough on a bicycle to most places in Center City and is adjacent to the Market Street-Frankford subway.
PATCO Speedline
In Center City and Camden, PATCO is an old subway. One-way staircases down into the station. The rolling stock is more like a commuter railroad. It's basically PATH, but trans-Delaware rather than Hudson. A paper card with a magnetic strip is dispensed from the fare machine. It's valid for up to three days. If you have exact change, it's captured on your way out of the gates, so no souvenir.
It was a pleasant enough ride from 16th Street to Broadway in Camden for $1.40. The train emerges from subway under the Ben Franklin Bridge, cross on the exterior and then back underground. I was only on two stops in New Jersey, so I wasn't around for its emergence into a more typical commuter railroad.
SEPTA Subway
I traveled on both lines of Philly's subway, the Market Street-Frankford and Broad Street. Both of them are old like New York or Chicago in both railcars and station design. The railcars themselves though are perfectly cromulent.
Oh the two lines, the Market Street was the nicer — the 5th Street had certainly seen some upkeep in my lifetime. I don't know that I can say the same for the Broad Street. City Hall station, which is the junction of the two lines, has seen better days. Down the line, the stations were pretty grungy. On the bright side, there was a third track coming out of City Hall for several stations, so some express trains were possible. I took the local all the way to the end, because I wanted to check out something at the Sports Complex.
Sell out with me oh yeah
As with regional rail, SEPTA has, to its discredit, sold advertising rights to a prominent station. What was originally known as the Pattison station, has a corporate name. If I recall, correctly, it's the second corporate name since that program started. Additionally, the maps and signs still have "Sports Complex" on them, so I wonder the value of the advertisement.
Also, the entrance/exit at the Sports Complex was kind of confusing and poorly marked. I'm sure coming out of an event, it'd be easy to figure out. Transfers at City Hall are reasonably signed.
No Smoking?
A rather conspicuous behavior on the trains and stations was people openly smoking. In and outside the train. There are posters all over the place discouraging such practice. One patron on one my cars was smoking something, but doing his best to keep all the vapor to himself. It was kind of impressive how little second hand smoke he emitted. I could have done without being so impressed though.
In all, I used the 2nd Street , 5th Street/Independence Hall, 16th Street , Sports Complex and 30th Street stations. The next time I'm in Philly, I'd like to ride out to whatever station has the great skyline view from an elevated platform.
It's not the prettiest or most extensive system, but it's useful
Overall, Philadelphia's heavy rail transit seems to be oriented intercity rather than intracity. Just two subway lines in a city of 1.5 million people isn't that much. Bigger cities, New York and Chicago have many more lines and so do smaller cities like Washington and Boston. There are a few trolley lines that serve Center City, including in subway, but that's not heavy rail. It's still not servicing large swaths of the population, especially in south Philly.
OTHER SUBWAYS

Chicago: CTA Observations
Boston: MBTA: Bus rapid transit is still a bus and the quest for a "T" mug
San Francisco: Riding San Francisco's rails
The regional rail though, is quite extensive. SEPTA seems to favor that mode as the rolling stock is nicer and the signage is too. I wonder if that's a legacy of the Pennsylvania Railroad. It was headquartered in Philadelphia and very powerful for about a century.
Now, it looks like a strike (WHYY) could start as soon as November 1.
Riding SEPTA Subway made me fell spoiled to have Metro in and and around D.C. The regional rail made me a little envious though.
More Subways